Intramural sports
Nazarbayev University provides is a range of opportunities for NU community to involve in intramural sports both as competitors and as an organizing committee member, being a participant or a supporter.
This includes different annual intra-university sports tournaments in various sports including basketball, football, volleyball, tennis, table tennis, armwrestling, judo, boxing, paintball, intellectual games (chess and checkers, Togyz Kumalak) and more.
Event Calendar 2019-2020: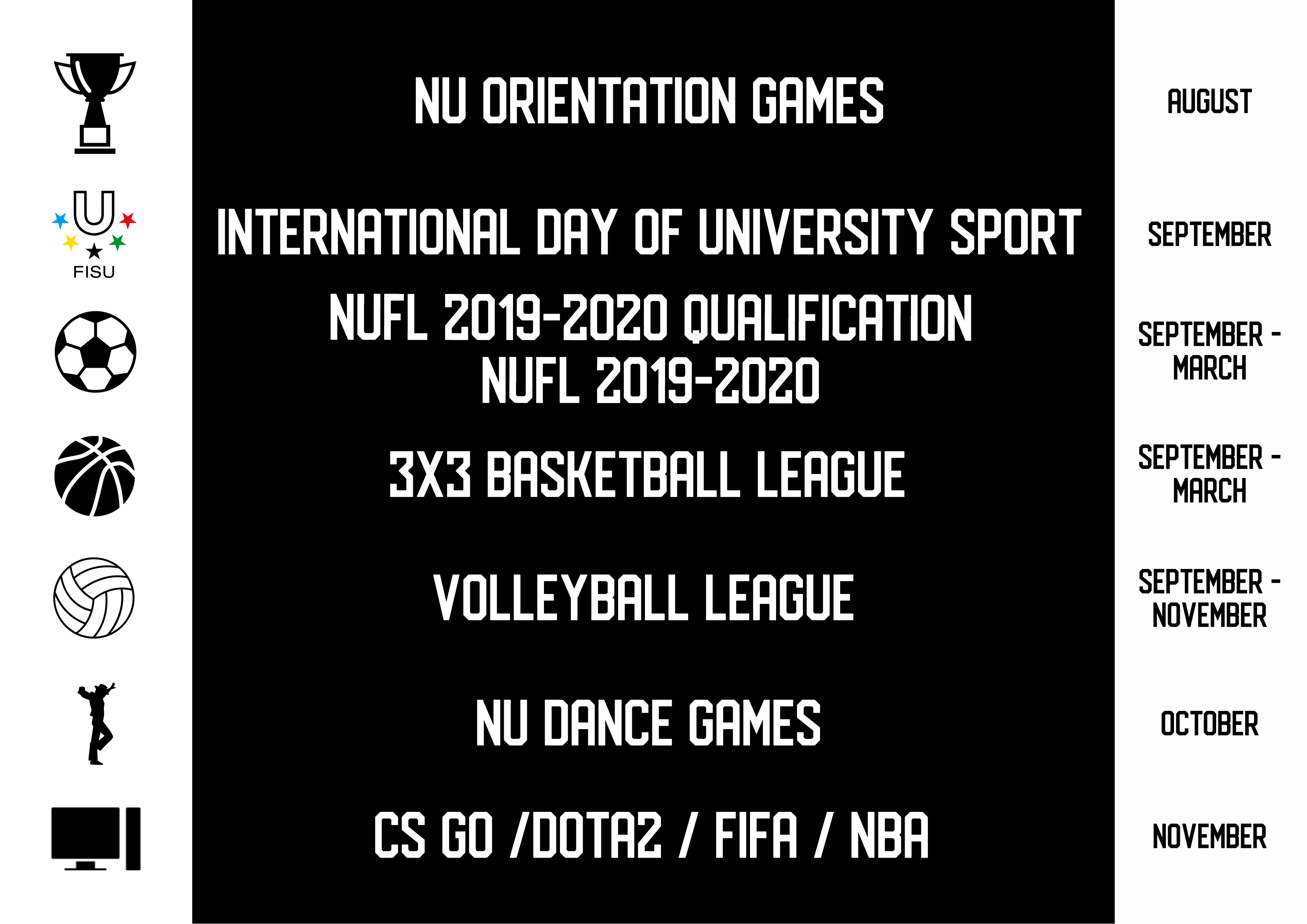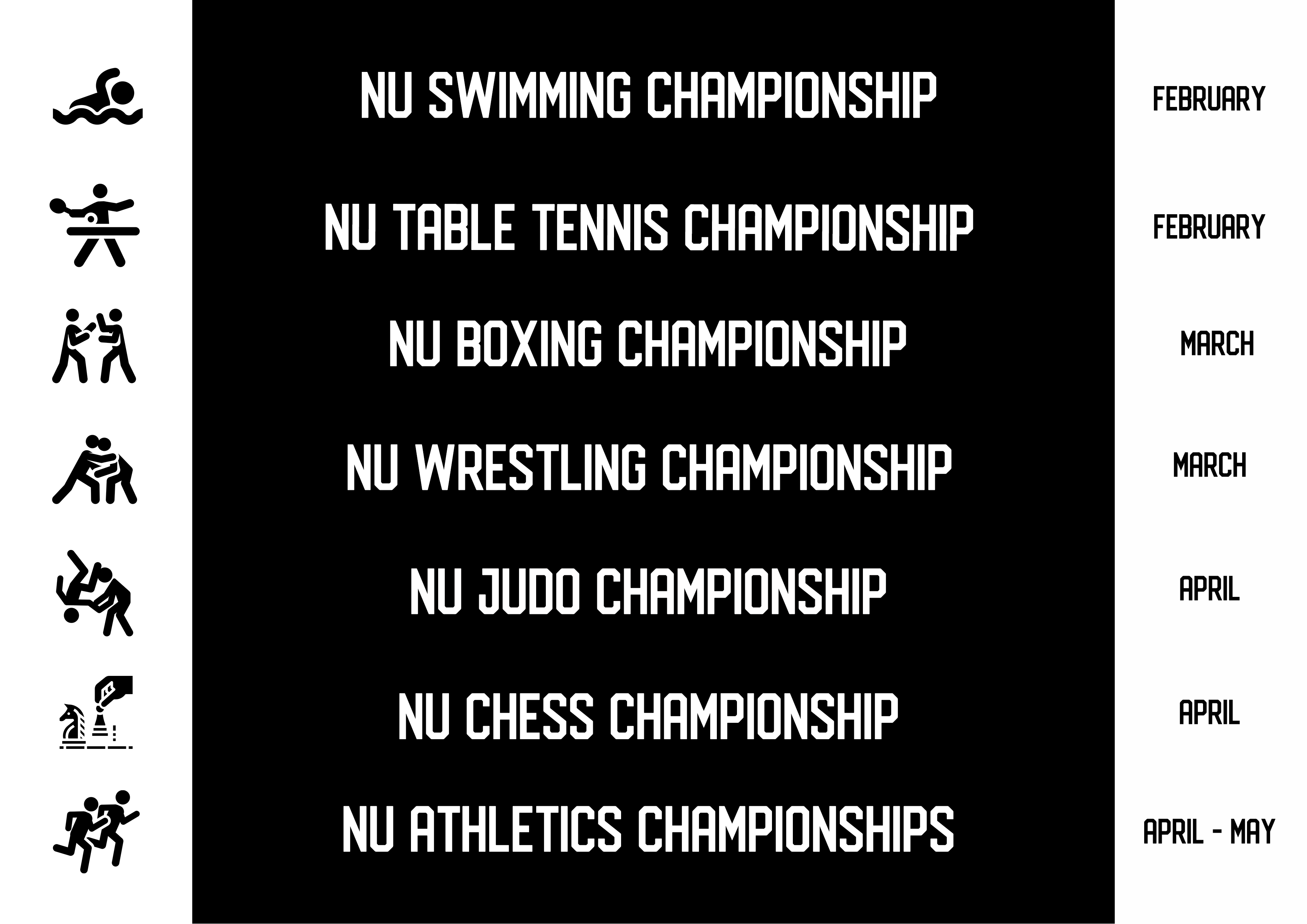 For information on Intramural sports contact:
Specialist, Center of Sport and Physical Education, Alinur Mirassov at: +7 7172 694 542, email: amirassov@old.nu.edu.kz, nuathletics@old.nu.edu.kz.