History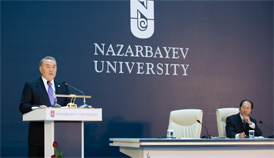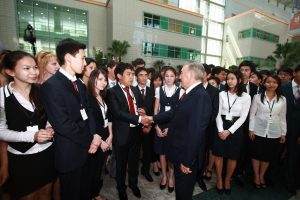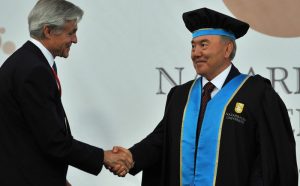 Nazarbayev University, established on the initiative of the First President of the Republic of Kazakhstan in 2010, is the country's flagship academic institution with aspirations to become a global-level research university. This is the first university in Kazakhstan which is guided by the principles of autonomy and academic freedom. The University's autonomous status was granted by the Law of the Republic of Kazakhstan on 19 January, 2011 "On the status of "Nazarbayev University", "Nazarbayev Intellectual schools" and "Nazarbayev Fund"".
A brief history of the University:
Strategy
The Strategy of Nazarbayev University defined the main strategic goals and directions for the development of the University toward the goal of becoming a leading model of higher education, which would establish a benchmark for all higher education institutions of the country. The Strategy set out the mission, vision, strategic goals, stages of development and the results of the joint efforts by administrative staff, faculty, students, and researchers of the University for 2018-2030.
Here you can download a full version of Nazarbayev University strategy 2013-2020
Here you can download a full version of Nazarbayev University strategy 2018-2030