International Association of Teachers of Kazakh Language (IATKL)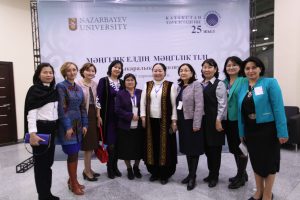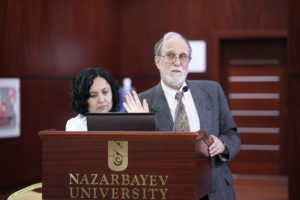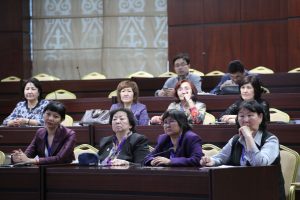 The International Association of Teachers of the Kazakh Language – IATKL (hereafter "the Association") was organized by the decision of the International Symposium "Eternal Language of Eternal Nation" in honor of the 25th anniversary of Independence of the Republic of Kazakhstan and held at Nazarbayev University on November 24, 2016. The Association is a non-governmental, public organization. 
The purpose of the Association is the collection of the best international experience in language education, as well as the improvement of the theoretical and pedagogical bases related to problems of the Kazakh language.
Tasks of the Association:
Cooperation with higher educational institutions of the Republic of Kazakhstan in the context of studying the problems of teaching the Kazakh language.
Development of close cooperation with teachers of the Kazakh language in the countries of Central Asia, the Russian Federation, Europe, North America, as well as in China, Japan, Turkey and Korea.
In order to strengthen ties with teachers of the Kazakh and Turkic languages, the full development of cooperation with professional organizations to improve the quality of teaching of the Turkic languages, in particular the American Association of Teachers of Turkic Languages (AATT), the Turkish Türkçe Öğretim Merkezleri (TÖMER), the Yunus Emre Institute and its branches, etc.
Systematization of research in the field of Kazakh linguistics, problems of regional studies, teaching and comparative study of languages; Strengthening scientific contacts through participation in international projects, joint research and discussions.
Collection and dissemination of new methods and innovative technologies in the field of language education, and sharing of experience.
Organization and holding of annual meetings of the Association.